Belfast Pride Parade
. They're crummy photos, taken with a crummy camera and then scanned (hardly a recommended way of improving image quality), but still - such as they are, here they follow: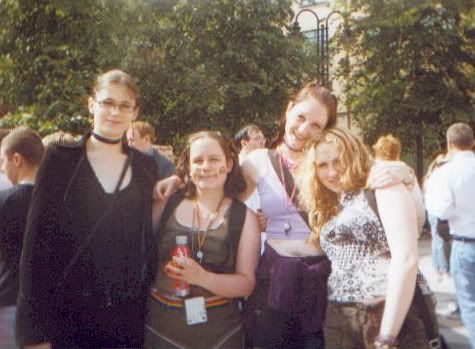 Teaser:
marijne
,
my_mundane_life
, me, and
thebiomechanoid
.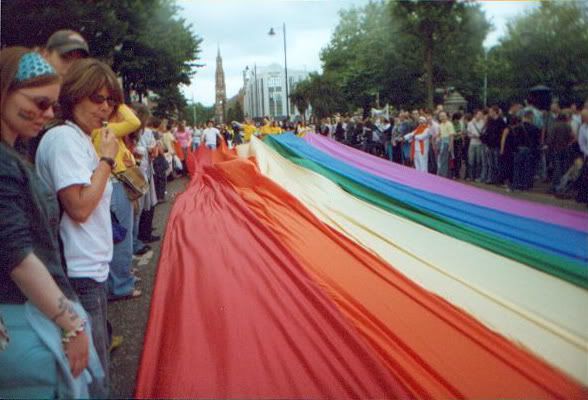 The rainbow flag getting unfurled in the street.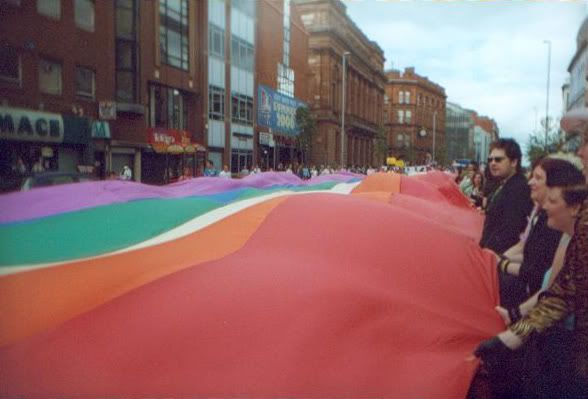 The rainbow flag up and fluttering along the road.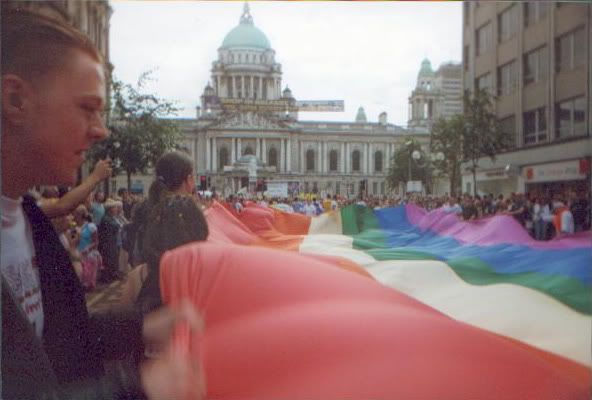 Approaching City Hall. Backs of
marijne's and
my_mundane_life's heads visible; also
alex_droog. Sorry about that!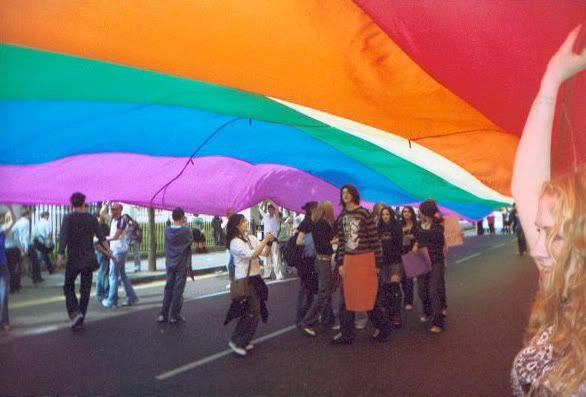 People walking under the flag as the air lifts it up.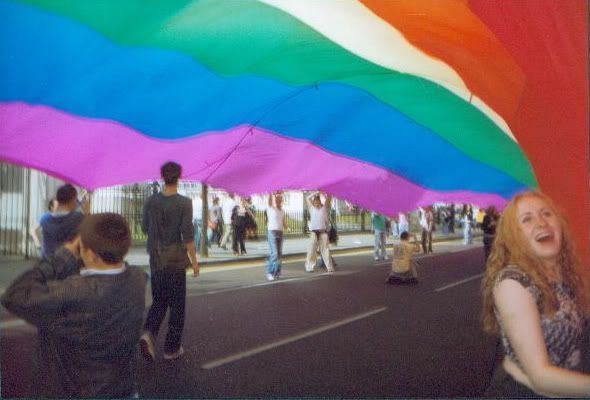 thebiomechanoid in rapturous wonder.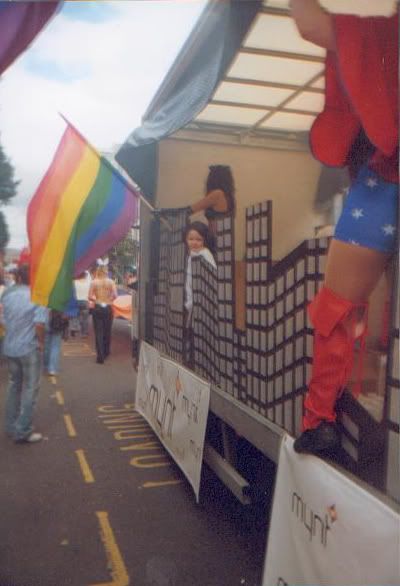 One of the floats - totally unspectacular compared to some of the others, but this is the one we happened to be dancing along by.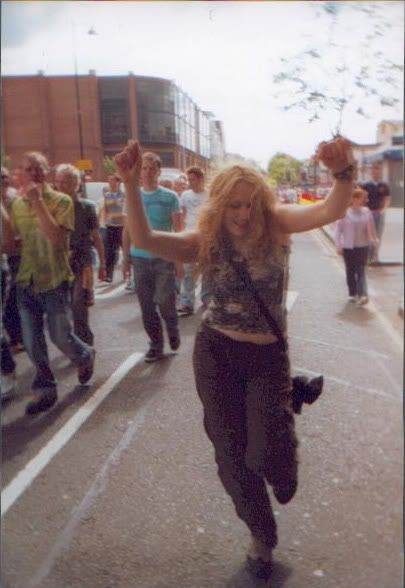 thebiomechanoid dancing along behind said float.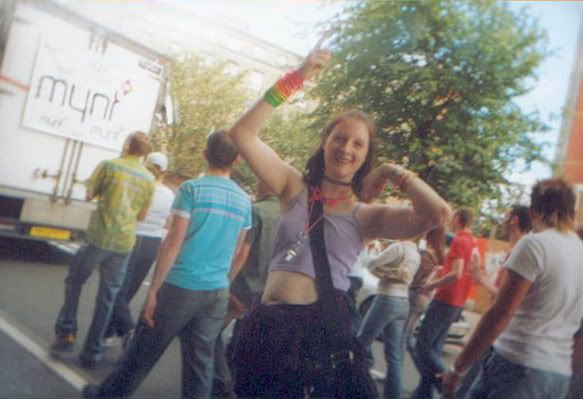 Me doing the same.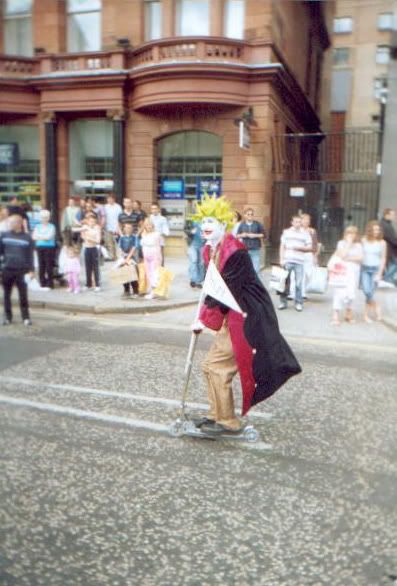 The Joker, zipping up and down on a scooter.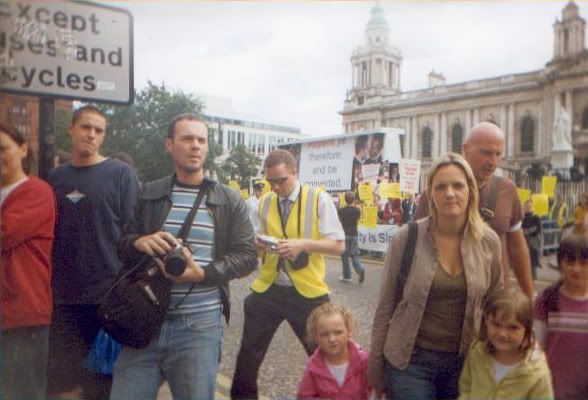 Protesters in front of City Hall (not the people in the foreground, who are shoppers watching the parade - the people in the background in the enclosure with the signs). The big sign reads "Repent Ye Therefore and Be Converted", a banner along the front of the enclosure says "Homosexuality is Sin", and one of the smaller signs says "Be Sure Your Sin Will Find You Out".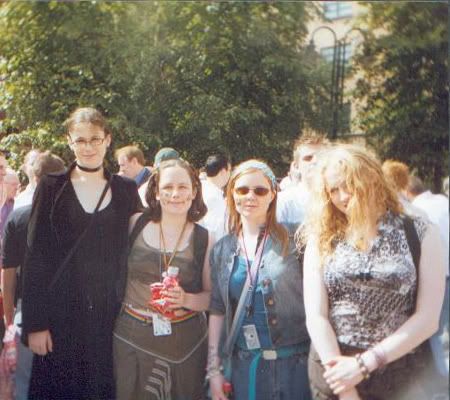 The after party in Writers' Square:
marijne,
my_mundane_life,
leah_sam22, and
thebiomechanoid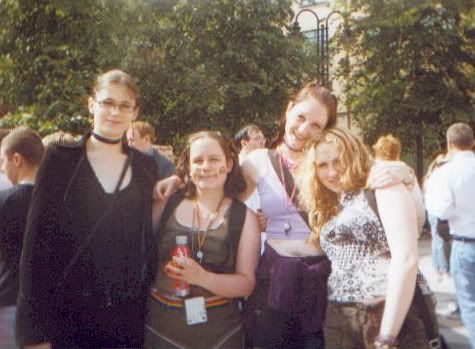 As in the teaser:
marijne,
my_mundane_life, me, and
thebiomechanoid
As promised, my photos from the