great
! However, it was so great that I am totally cream-crackered, and not remotely up to doing it justice in a post. So, instead, I am going to rewind to Thursday evening, and a garden party which I attended with Fleur WINOLJ.
The event took place in the Cathedral Gardens in Christ Church: particularly special for us, what with us both being former members of
the House
. They are reputedly the gardens on which
C.S. Lewis
(oops!) Lewis Carroll drew for
Alice in Wonderland
, and are usually out of bounds to mere student scum. Although Fleur had been in them before (to perform as the Queen of Hearts in a play of the same), I never had in my life, so I could very much sympathise with Alice's long quest to get there.
The goal of the evening was to Save Venice by raising lots of lovely money. So we set to work, content in the knowledge that the more we drank, the safer Venice would be. The evening went on until gone midnight (although we decamped from ChCh to Corpus Christi gardens with Fleur's friend Michael around 10ish), and it was so warm I didn't even think of putting my shirt on until gone 11. Along the way, we drank Bellinis, ate strange fennel-flavoured biscuity things, bitched a lot about other people's dress sense, and took these photos: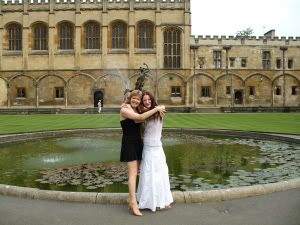 Fleur and I revisit the old Alma Mater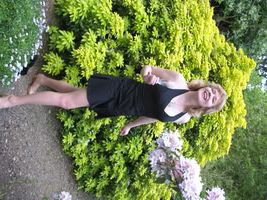 Fleur enjoying her Bellini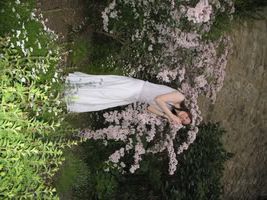 Me, communing with nature
I am back from Bristol now, and it was